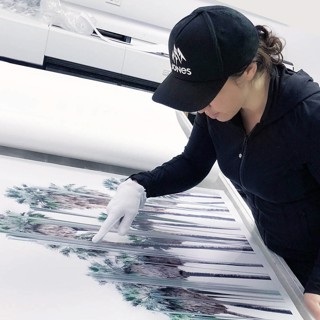 Desirée Patterson is a Canadian photographic artist, based in Vancouver, British Columbia. Her practice is dedicated to creating compositional artwork that highlights the fundamental, humanistic connection to the natural world, in attempts to foster awareness for the importance of environmental preservation.
Desirée's artistic process consists of digital image capture and meticulous, post manipulation of form, shape and orientation, turning disparate layers of imagery into unified compositions laced with conceptual narratives.
Ultimately, these compositions strive to present an insightful allegory of our relationship with nature, contrasted with the realization of human consumption and the impact we have on the planet.
Desirée's unique aesthetic approach has gained recognition with local curators, journalists and art collectors. Her work is exhibited in both commercial and public galleries, with private collections held locally as well as internationally in Singapore, London, New York, Hong Kong, and Toronto.
Read More
Previous Sold Pieces (Commissions Available)