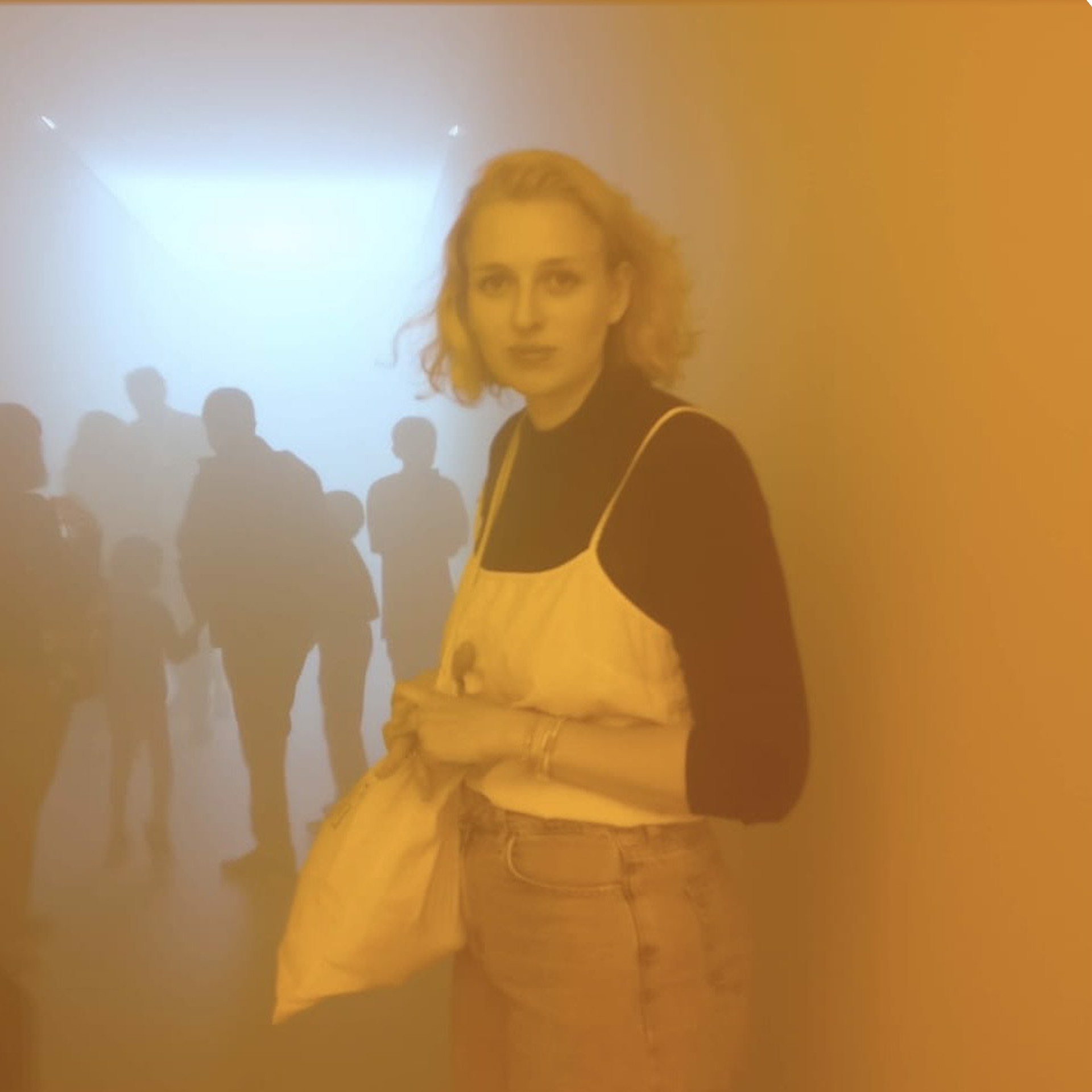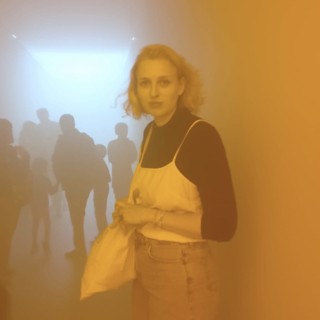 Harriet Liddell Foster, Born 1994, Forest of Dean, UK. She studied at University of Arts Bournmouth, UWE Bristol and Universtat der Kunst Berlin. After graduting with a first class degree she was awarded The spike island fellowship allowing her to have a studio to practice art. Later she was awarded an art residency in Marylebone, London with Aucart - which has now lead her to continue to live and continue her practice in London.
Foster uses many mediums to express herself, but her current work is painting. She paints to explore and express the subconscious, allowing spontaneity and impulse to control her actions. She and the canvas have discussions on balance and colour. Painting for her involves feeling out what the painting wants to become. She builds her own stretchers, and use traditional sizing methods which allows the work to be any shape. This allows the works to become alive through the use of various mediums.
Foster works with oil paints, oil pastels, wax pencils and wall filler. She want the paintings to assert their own presence from the brush strokes and colours she places on the canvas. Sometimes the colours are complementary and sometimes dissonant.
Read More
Previous Sold Pieces (Commissions Available)