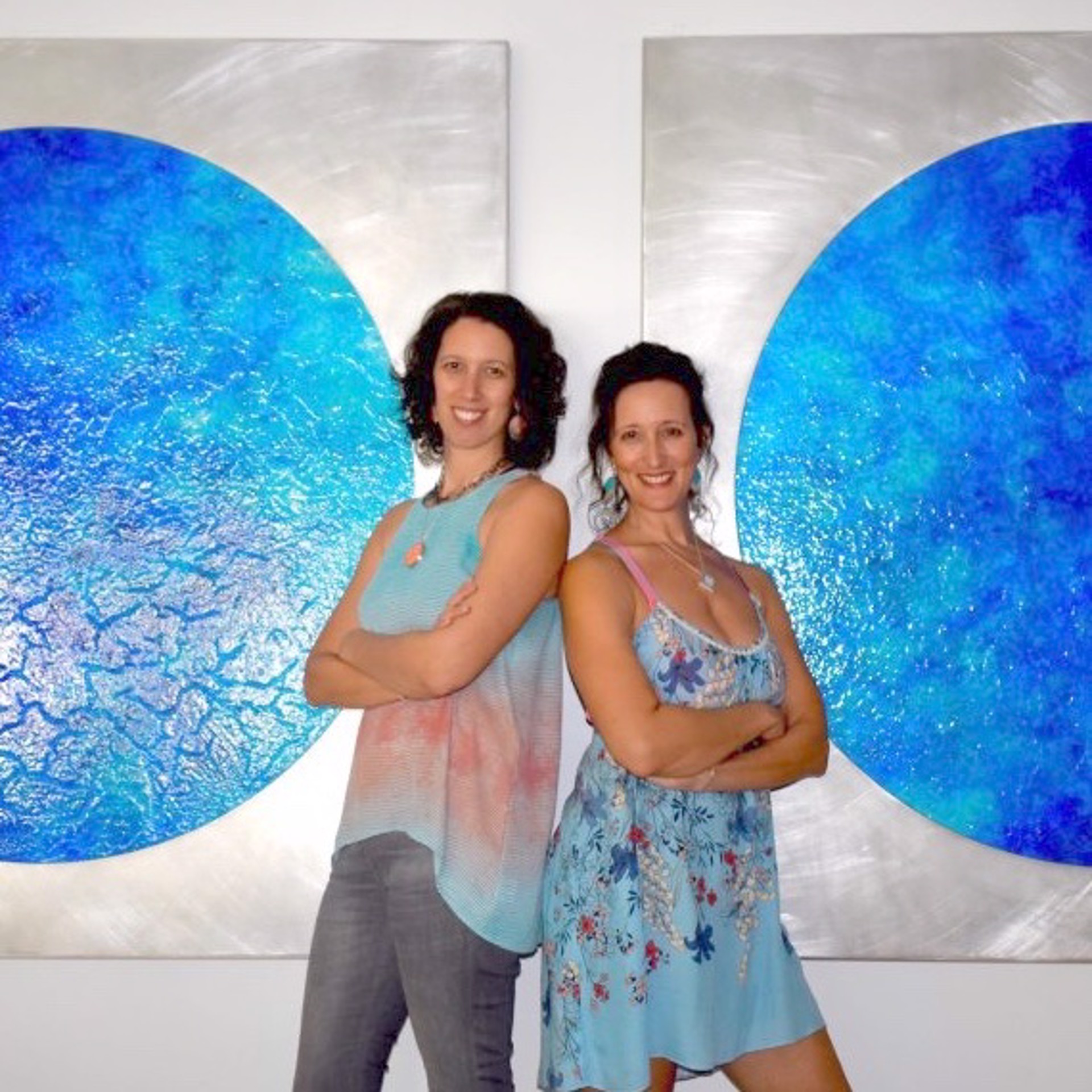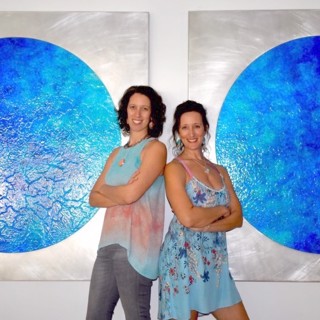 KX2 is a collaboration combining the strengths of artists and sisters Ruth Avra and Dana Kleinman who create mathematically inspired sculpture merging metal and painting. From a distance the work is bold and geometric, yet up close the viewer is engaged by textural hand-sanded metal and multi-layered paintings. By exploring geometry, symmetry and connection, their work aims to create a moment of pause, inviting the viewer to escape the stresses of the day and find a space to achieve balance. In their most recent work, themes related to environmental issues are presented with the hope to raise an awareness of the fragility of our natural ecosystems.
Since establishing their artistic collaboration in 2007, KX2's work has been featured in notable galleries and museums around the world. Importantly, the work was leveraged to the international art scene with an invitation to represent the United States at the 2008 Beijing Biennale at the National Art Museum of China. Their work can be found in numerous private, corporate and public art collections throughout North America. Avra and Kleinman currently reside with their individual families in Southern Florida.
KX2 is environmentally conscious of material choices, using up to 50% recycled metals and recycled canvas.
Read More
Previous Sold Pieces (Commissions Available)