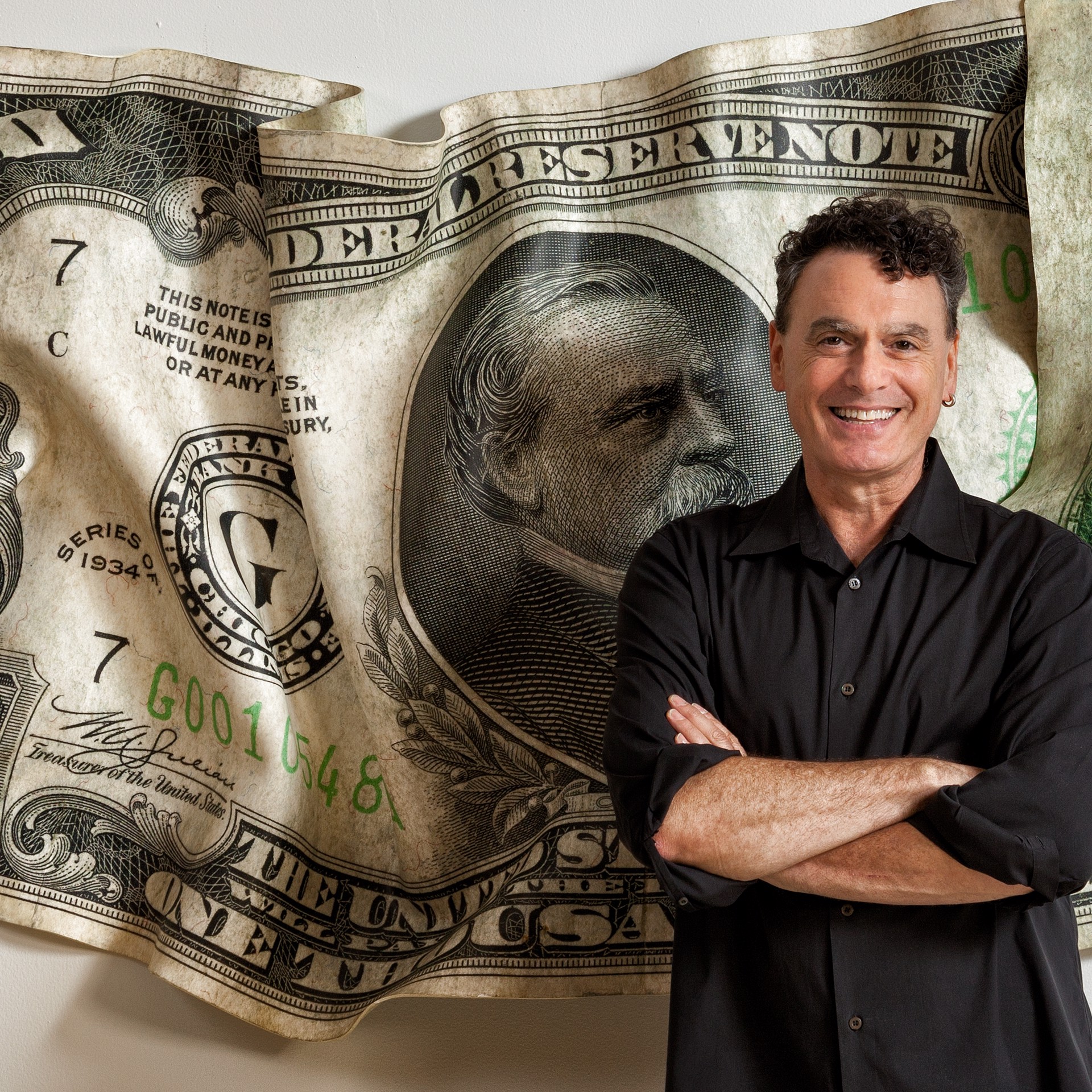 Paul Rousso is an internationally renowned artist and innovator. Raised in North Carolina and educated at the California College of the Arts, Rousso traces his inspiration to the paradoxes of the world around him. A true perfectionist, Rousso's techniques leap into the future, as his vision and imagination merge to embrace new conceptual and physical boundaries.
From his "painting with paper" collages to his creations of wildly outsized and convoluted wall sculptures of money, magazines and candy wrappers, Paul Rousso has sought to flatten the dimensional and elevate the flattened. A student of both pop-art and deep classical culture, as well as the vast interceding spectrum, Rousso endeavors to express his commentary on the human condition while physically, psychically and temporally committing his entire life to the imaginative evolution of his visual artistry. Through intricately detailed renderings and exaggerations of size, Rousso's playful work captures attention, and allows the viewer to make connections to the ubiquitous paper all around our daily lives.
Rousso's work is held in private collections in North America, Europe, the Middle East and beyond, and numerous public projects of his appear across the United States.
Read More
Previous Sold Pieces (Commissions Available)