Harriette Liddell Fosters - Space Series - Jess's Picks
1/2/2021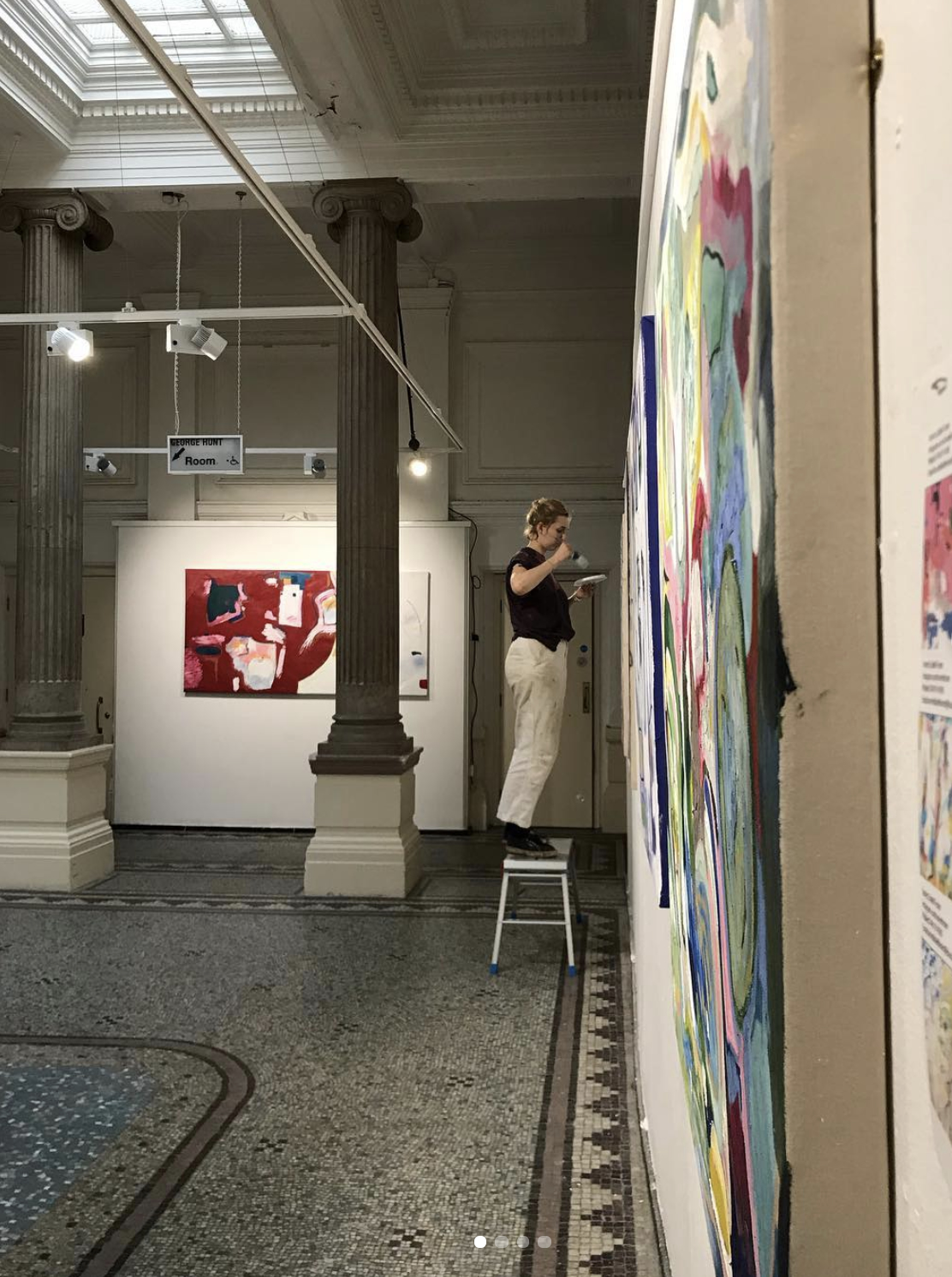 SPACE - Harriette Liddell Foster
"Harriette Liddell Fosters' work reminds us of the beauty spontaneity and impulse can produce. The artist starts by stretching her own frames, to letting the paintbrush take control as she unwinds her subconscious onto the canvas, she chooses to express her creativity by creating a visual experience, unburdened by the weight of objects. For me, her balanced compositions and refined palette juxtapose the initiative oil pastel marks, giving them fun, joyous energy... they're an absolute pleasure to be around!
- Jessica Wardle-Twitchen, Art Consultant
'By using colours, shapes and materials I am interested in creating a juxtaposition on and off the canvas. Questions that often drives my work include: what is a painting? What can a painting be? Can I be a painting? Can I change the materials on the canvas? Can I change the canvas? While using combinations of different materials and playing with the traditional formatting of a painting, I try to push the boundaries of a canvas, resist being restricted by a box or a rectangle and allow myself to think outside and inside of it.'
- by Harriet Liddell Foster
Harriet Liddell Foster is an abstract artist working predominantly on canvas however her works can wonder away from the canvas into different mediums. Harriet grew up in the Forest of Dean. She studied her undergraduate degree in Fine Art at University of the West of England, Bristol.

She was awarded a First-Class honours degree. After completing her BA she was awarded a fellowship with Spike Island Gallery for a year, giving her access to studio space for this time to continue her Practices. Harriet also undertook Erasmus studies in Berlin at Universität der Künste Berlin. Since her studies and fellowship, Harriet continues to create and sell work and putting on exhibitions throughout the UK. She has undertaken short residencies in Sicily and in Bristol. She is currently undergoing a residency in Marylebone with AucArt.