Atillo Espositio - Have You Got... - Jess's Picks
1/20/2021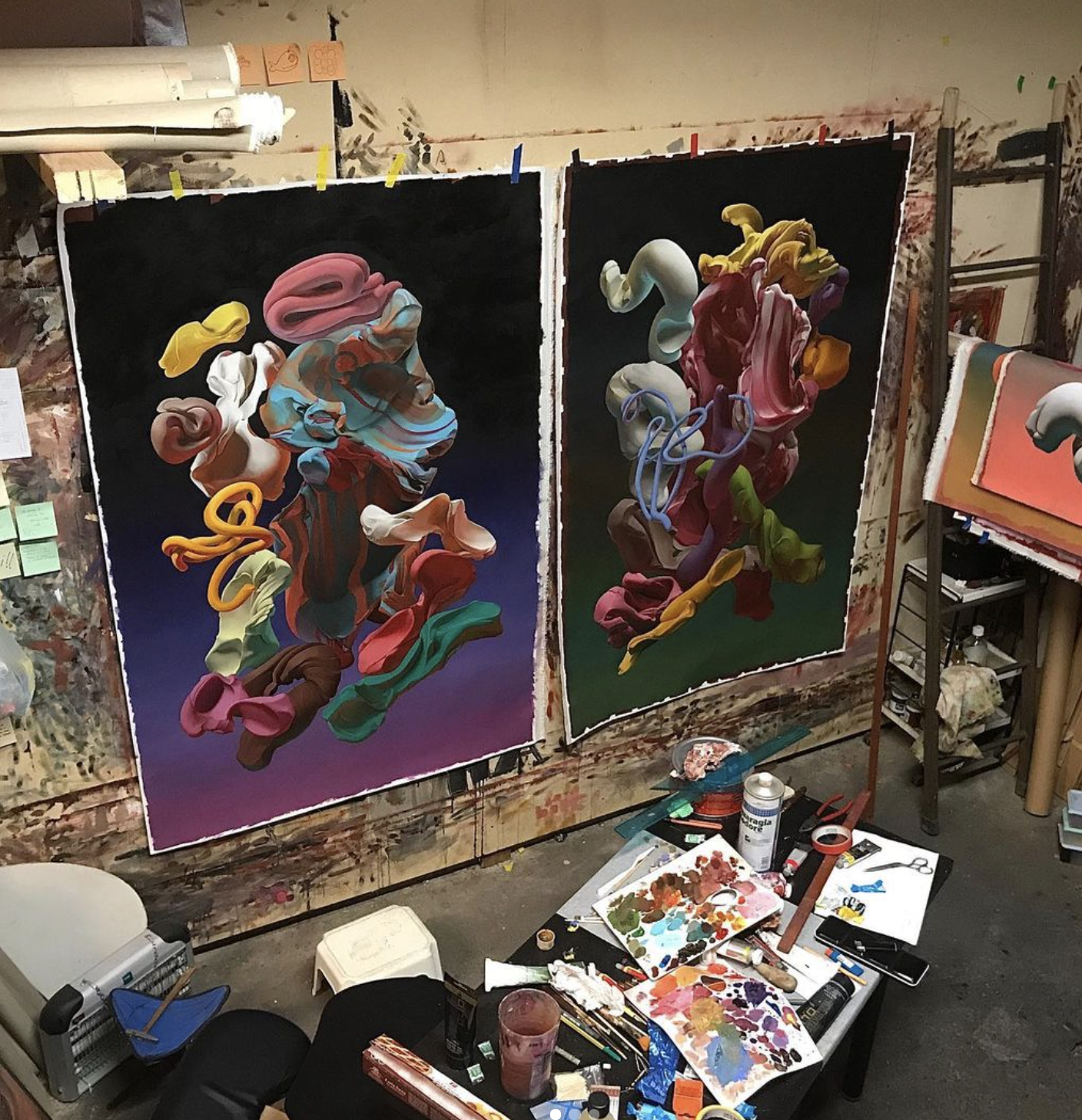 Atillio Espositio - Have You Got A... - Jess's Picks
"Atilloo Espositio finds the perfect balance between beauty and the beast, as these organ-like objects beautifully suspend in an embryonic state. The use of plasticine creates primitive shapes that belong to all, in fact, these works bring me back to youthful memories of Brighton rock and silly science experiments. However, one of the more interesting elements of Espositio's work is the situational names he attaches to them, such as 'Phone Call Home' and 'Have You Got A Lighter'. These titles combined with abstraction, suddenly can make you laugh, or remind you of loved ones, either way, the work sparks exciting conversations!"

- Jessica Wardle-Twitchen, Art Consultant
In my works there is the continuous effort of a positive approach to a reality of dissatisfaction and the acceptance of the sense of inadequacy...
I heavily rely on the primitiveness of forms to establish contact, create an image in which everyone could recognize their thoughts. Shapes that don't keep the signature of those who molded them but that at the same time are intimate.
by Atillio Espositio
Attilio Esposito (b.1983, Italy) is a Contemporary visual artist whose works aim to create suspended images in the embryonic state. Atillio builds a personal link between abstraction and stylistic academia painting, condensing movements, lights and colours through the metaphysic theatre of the canvas. The use of plasticine allows Attilio to have complete freedom over the final image and, above all, create primitive shapes that belong to everyone. His work are influenced by many artists from Pontormo, Tiepolo, Bernini, Rubens to Kandinsky, Malevich, Mirò, amongst others. Attilio is also often inspired from simple walks in the park or in supermarkets. Attilio lives and works in Lecco, Italy.